Home
> About Us > 公司簡介 - Company Profile
公司簡介 - Company Profile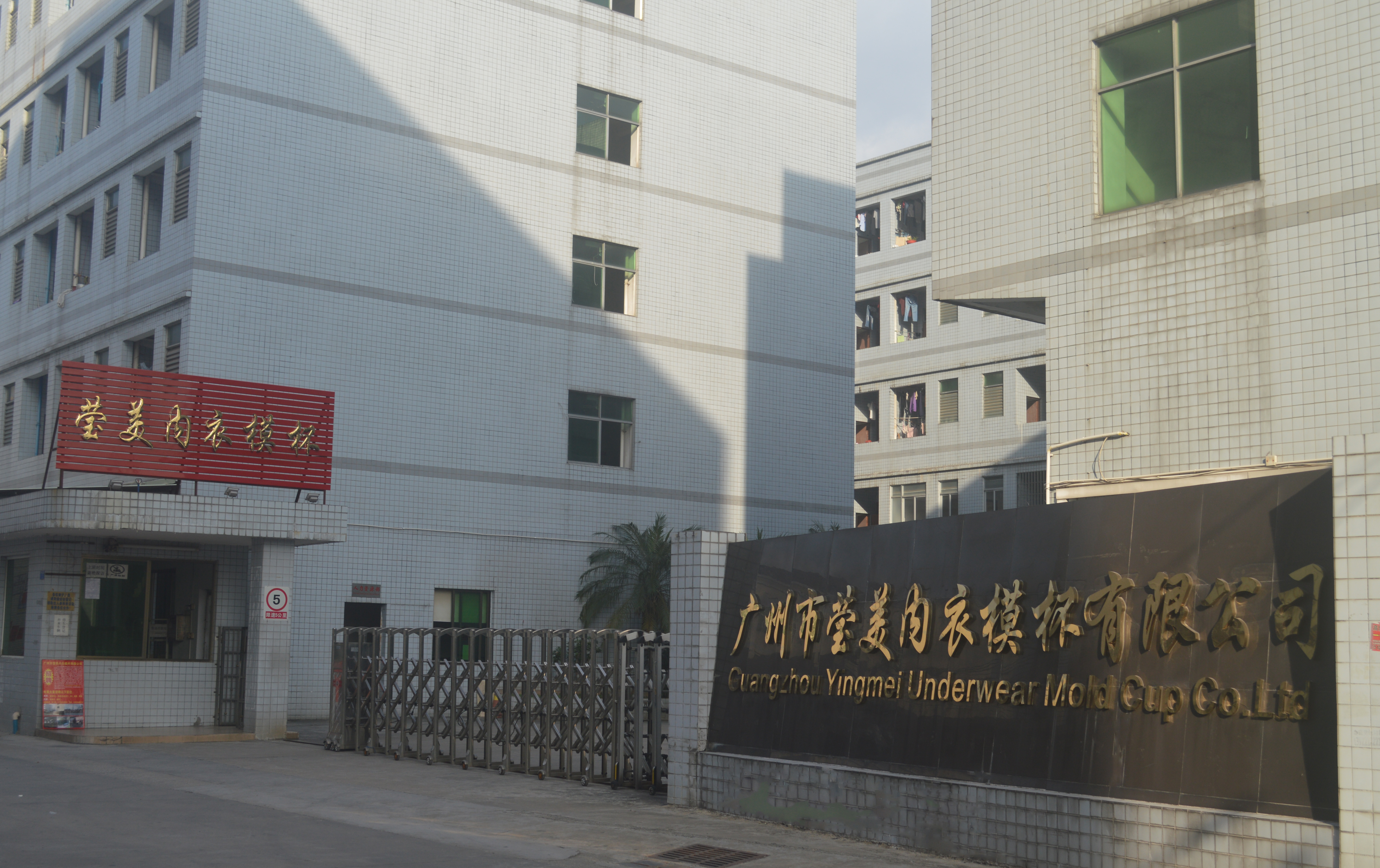 廣州市瑩美內衣模杯有限公司是專業的內衣模杯生產廠商,位於廣州市增城區新塘鎮,比鄰深圳、澳門和香港,處在粵港澳大灣區的核心位置,擁有卓越的交通樞紐和貿易口岸優勢。自2004年成立以來,已發展為一家集自主研發、生產加工、銷售服務於一體的企業,目前月均產能已超过100萬對,服務品牌有VS, Tesco , Cottex, Felina, Target USA等。
本著"品質第一、實踐先進"的生產經營準則,我們所用的材料品質均達到OEKE-TEX 100環保認證。在行業競爭激烈,技術日新月異的今天,我們不斷專注於產品研發和資訊交流,擁有專業的技術員和強大的生產團隊,現有雇員超過100人。此外,工廠面積12000平方米,生產區、生活區和休閒區佈局合理、設備完善,為員工營造了一個舒適宜人的工作生活環境。
我們堅持"信用為本,客戶至上"的服務理念,以優質的產品、專業的態度服務客戶,以"高效高質"的工作標準培養員工,以"互惠共贏"的理念與合作夥伴一同進步。今後的瑩美將一如既往地實踐創新、進取、奉獻的發展方針,積極面對各種機遇和挑戰,開創繁榮美好的明天。
Guangzhou Yingmei Underwear Mold Cup Co., Ltd. is a professional manufacturer of underwear Mold Cup, which is located in Xintang Town, Zengcheng District, Guangzhou City, adjacent to Shenzhen, Hong Kong and Macao. Since its establishment in 2004, it has developed into an independent research and development, production, processing, sales and service enterprise, with an average monthly production capacity of more than 1,000,000 pairs. Our service brands include VS, Tesco, Cottex, Felina, Target USA, etc.
In line with the production and operation criteria of "quality first and practice advanced", the quality of materials has reached Oeke-tex 100 environmental protection certification. In today's highly competitive industry and rapidly changing technology, we are constantly focusing on product development and information exchange, with professional technicians and a strong production team, and currently employs more than 100 people. In addition, the factory included production area, living area and leisure area, covers an area of 12,000 square meters.
We adhere to the service concept of "credit-based, customer-oriented", serve customers with high-quality products and professional attitude, train employees with "high efficiency and quality" work standards, and consist on concept of "mutual benefit and win-win" with our trading partners. In the future, we actively face all kinds of opportunities and challenges, and create a prosperous tomorrow.